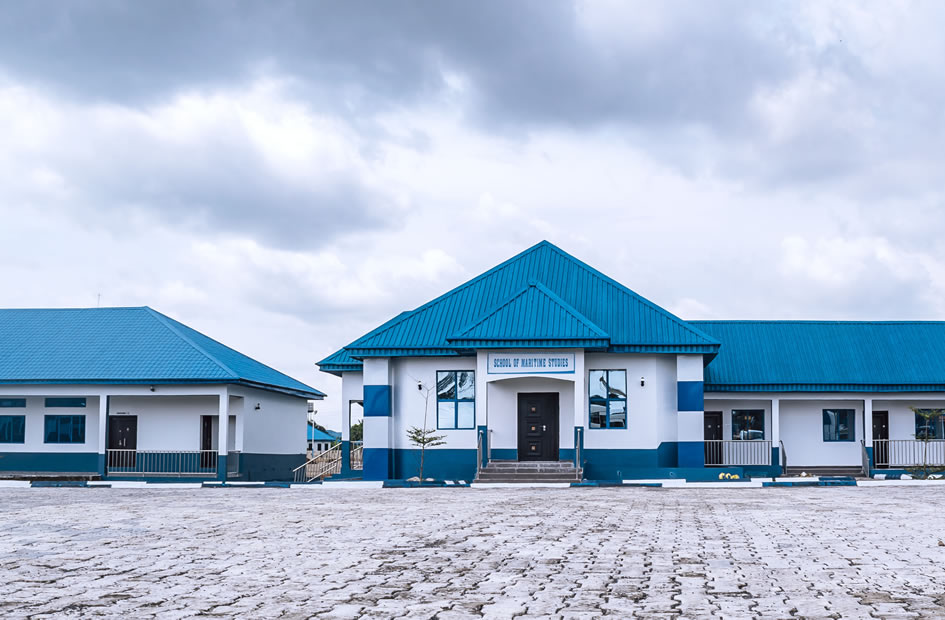 Maritime Transport and Business Studies
The philosophy is to train manpower for management capacities in maritime and other allied fields such as the oil and gas, marine insurance, maritime law, import/export practice, banking, etc. The school has expanded her scope to provide training in General Logistics and Transport through the Professional Programmes of the Chartered Institute of Logistics and Transport and the Council for the Regulation of Freight Forwarding of Nigeria.
Entry Requirements
National Diploma (ND) in Maritime Transport and Business Studies
Candidate must sit for Joint Admissions and Matriculation Board (JAMB)/Unified Tertiary Matriculation Examination (UTME), Choose the Academy as 1st Choice and score above the cut off mark stipulated by the Academy before they can be considered for Admission.
JAMB Subjects Combination
- English Language
- Mathematics
- Economics
any of Commerce, Government, Financial Accounting or Business Management.
Screening/Aptitude Test:
Candidates are subjected to screening exercise/Aptitude Test as may from time to time be decided by the Management/Regulatory Authority. Candidates must pass Medical Test and Physical Fitness before he/she can be considered for admission.
O Level
Five (5) credit passes at O/Level (WASC, GCE, NECO, NABTEB, etc.) including
- English Language,not Literature in English,
- Mathematics
- Economics,
and any two (2) Social Science subjects in not more than (2) sittings.
Age Limit
Candidate should not be more than 25 years old at the time of admission and shall be single and remain single throughout the duration of the programme.